The site of the old Times-Picayune building at 3800 Howard Avenue has been bought by two Louisiana businessmen who plan to revive a stalled golf-entertainment project there with the aim of completing it by early 2024.
The site was sold Tuesday by developer Joe Jaeger, who bought it for $3.5 million with his partners in 2016. He had a deal with Drive Shack to build a golf-themed entertainment complex there until that company ran into financial trouble during the COVID-19 pandemic.
The latest sale price was not disclosed.
Drive Shack had previously committed to a 20-year lease of the land from Jaeger's company. It had started construction in 2019 on a $29 million high-tech "augmented-reality" driving range, which was to have been the main feature of a three-story complex that would include restaurants, bars, entertainment lounges and a patio with arcade and lawn games.
With the pandemic sending its business into a tailspin, Drive Shack moved away from large complexes to develop smaller "puttery" operations in a miniature-golf branding deal with golfer Rory McIlroy. The company negotiated a release from its lease with Jaeger in August, recording a $2 million loss to get out of the deal.
The building had been deteriorating since the newspaper, under its previous owner, Advance Publications, started to relocate staff in 2012. The Times-Picayune was purchased by Dathel and John Georges in 2019 and is currently headquartered in the Warehouse District.
After the Drive Shack development stalled it again fell into disrepair. The partially-built structure crumbled, weeds sprouted and piles of tires and other detritus were dumped on the site.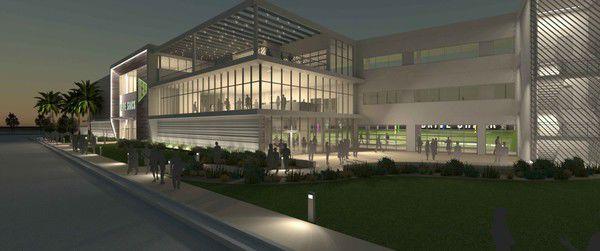 Now, Alex Xaio, 38, said he and his brother Nick, 43, who purchased the site, are hoping to acquire the original plans from Drive Shack and proceed with the project in the same basic three-story format starting in January.
They have partnered with Flite Golf & Entertainment, which provides "turnkey" projects that emulate the same technology-driven driving ranges as those developed by Drive Shack and Topgolf, which combine with other indoor entertainment options as well as food and bar services.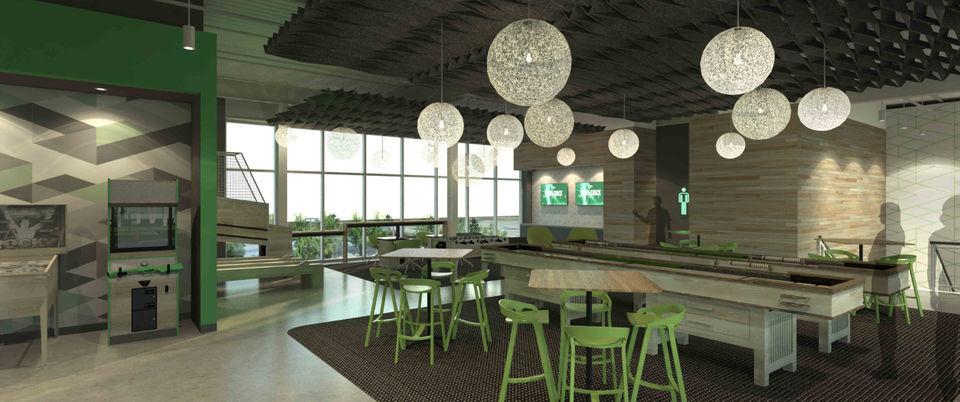 "We'll follow the same format, but we plan to add a little bit more cool stuff to make it different," Alex Xiao said. This would include, for example, targets on the driving range that would explode when hit by the golf ball from the third tier driving bays. The second-tier bays will have a more traditional driving range offering. The working name for the project is 504 Golf, and they said they expect to employ about 100 initially when it opens.
The Xiao brothers emigrated as children from Fuzhou province in mainland China with their family and started in business in Louisiana 20 years ago, backing dozens of small restaurants before moving into property development.
New jobs welcomed
More recently, they have started a small chain of trampoline-themed entertainment venues under the Airborne Extreme brand. Currently, they have Airborne Extreme outlets in Harvey, Denham Springs and Prairieville.
Jaeger said that he and his partners are relieved to have sold the site and that the golf project has a new champion.
"We couldn't be more pleased to have an all local team complete the golf entertainment project," he said. "With Drive Shack pulling out of the project, the new local team will fulfill a long-held vision of world class entertainment on this special site, visible to all who enter the city on the interstate."
Politicians welcomed the new ownership and plans to get the project moving again.
Mayor LaToya Cantrell also noted that that area of ​​Gert Town has been badly in need of job-creating projects for years.
"This re-development project is long-awaited and demonstrates our commitment to investing in economic development while bringing blighted properties back into commerce," she said.
"This area has become a central site for illegal dumping," she said, adding that "the city fully supports this new developer and is excited to pump life back into this site."
Lesli Harris, Councilmember for District B, in which the site is located, said: "The sale of this property is a great step in the right direction. I am excited to have these local entrepreneurs in District B, bringing not only an opportunity for family entertainment, but also creating well over 100 jobs in the city."
.